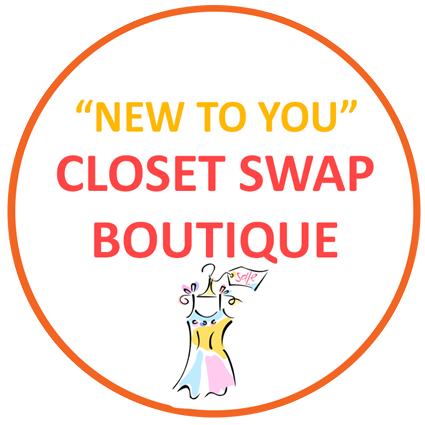 When:
Sunday, March 30, 2014.
Where:
Woodmore Country Club
Time:
3:00pm in the Woodmore Room
Ticket price
-
$25
DP members and guests are invited to swap clothing, accessories, & shoes from their own closet and leave with new looks from their fellow swappers!

Door prizes and music will make the evening a festive event... but the best will be the treasures you'll take home! Join in the fun at Woodmore Country Club.

POC:
corp@destinys-promise.org

Here's how "New-2-You" Closet Swap works:
.
YOU

bring 5-10 items from your own closet… the good stuff you'd share with your friends--(clean, polished, and pressed)!


.
YOU

get a token for each item you bring.
.
ENJOY
coffee, tea & dessert while you shop!
.
For each of your tokens,
YOU
pick a
"New-2-You" item from the closets of stylish swappers!
**Un-swapped items will go to the "New-2-You"

SecondHand-SwapMeet

sale in April!