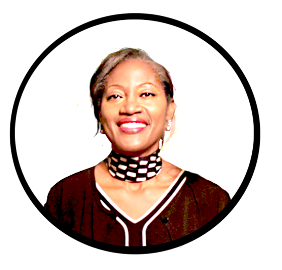 Mrs. Nadia Perry-Lee
Executive Director of Health & Fitness

Mrs. Nadia Perry-Lee

is the Executive Director of Health, Fitness, and Wellness with

Destiny's Promise, a 501©3 non-profit organization

for young women and girls. The mission of Destiny's Promise works under God's leadership and in partnership with parents everywhere, to develop leaders, to nurture confidence, courage, and Christ-Centered Godly character in young women and girls.



Nadia Perry-Lee was born on the beautiful island of Antigua, West Indies and raised on St. Thomas, Virgin Islands.
Professionally, Mrs. Perry-Lee is a dynamic leader, administrator and self-starter. She has served for over 25 years in the private sector and is currently a contracts administrator with a management consultant in Washington, DC.





Those who know Mrs. Perry-Lee, knows she is passionate about fitness and health. She exemplifies this through her lifestyle—living what she preaches. Mrs. Perry-Lee regularly leads groups of women on 5-8 mile walks in various locations throughout the Washington DC Metropolitan area. She also participates in the Susan G. Komen Race for the Cure and Walk for the Homeless in Washington, DC.

Mrs. Perry-Lee spends her free time educating families, especially those with school age children, on fitness, health, and nutrition. She does this through healthy cooking demonstrations showing individuals and families how they can cut back on eating out and cooking quick, healthy, flavorful meals at home.
Mrs. Perry-Lee lives in Maryland with her husband and daughter. She is also a business entrepreneur working as independent healthy cooking consultant with a large health and nutrition company.
She holds a Master of Business Administration degree from Strayer University and a Bachelor of Business Administration degree from Hardin-Simmons University.