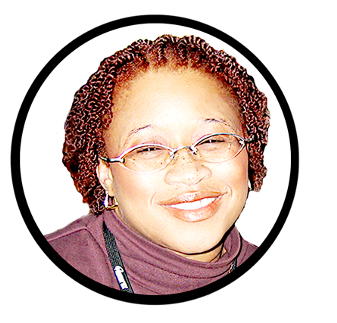 Mrs. Sabina Williams
Executive Director, of Health & Wellness

Mrs. Williams

received her Nursing education from Riverside Hospital Professional School of Nursing and Christopher Newport University, then attended Norfolk State University where she received her Bachelor of Science degree in nursing.


Spiritually speaking, Evangelist Sabina Williams accepted her calling to the ministry February 1999, and preached her initial sermon

"The Struggle Is In the Prayer"

May 15, 1999. She was licensed under Pastor Rodney E. Ruffin and the Elim Baptist Church, where she served for many years as an associate minister serving as the coordinator of the women's ministry, teaching Sunday school class, vacation bible school, and leading the praise and worship team. Evangelist Williams currently serves at God Glorified COGIC under the leadership of Pastor Joseph E. Gray as a member of the Ministerial Staff assisting in areas of outreach and evangelism. She serves as an intercessor, Worship Leader, Workshop Coordinator for the Missionary Ministry and Assistant Sunday School teacher.
Within Destiny's Promise, she has been able to educate from a purity perspective while exposing girls and young women to the realities of the world they have to live in, thereby equipping them with the knowledge needed to make successful choices and experience healthy lifestyles.




Those who know Mrs. Williams, knows she is passionate a lover of children with a passion for reaching, teaching, and mentoring young women. Sabina Williams fulfills her God given Destiny within Destiny's Promise.