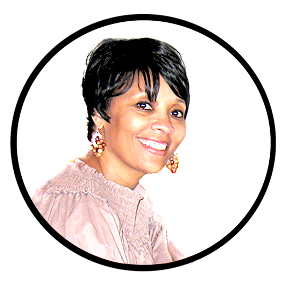 Mrs. Tamie Santiago
Founder

Mrs. Tamie Santiago

is the Founder & President of Destiny's Promise, a 501©3 non-profit organization for young women and girls. The mission of Destiny's Promise works under God's leadership and in partnership with parents everywhere, to develop leaders, to nurture confidence, courage, and Christ-Centered Godly character in young women and girls.




Destiny's Promise strives to initiate and support action, nationally and internationally by individuals or organizations, to break through the barriers erected to destroy our young people. Destiny's Promise aims to support women and young girls from the suburbs to the inner city, and to those in 3rd World countries.



Destiny's Promise exposes, educates, stimulates, and encourages young women and girls towards successful choices and lifestyles. Destiny's Promise uses technology, the arts, music, drama, public speaking, creative writing, and thinking to nurture well rounded character in young women and girls.


Mrs. Santiago spends a great deal of time as a life coach and mentor to many. She is known as an

"inspirer"

. She regularly stretches the thinking and the vision of those she's around by creating conceptual and strategic frameworks that set a broader context on issues.

One of her key strengths is creating connections between people and ideas. She brings people together to get results and reaches across boundaries to make connections that others have trouble envisioning. Because of her terrific skills and leadership in working with people in high stress environments and getting them to deliver their best, she is often sought by other organizations to mentor their leadership teams.
Ms. Santiago's persona is such that, she's always helping others see "what's possible" around them and within them. Her leadership and love for people has served as special glue that brought to life the vision of Destiny's Promise.
Professionally, Mrs. Santiago has served the Federal Government, to include the White House for over 32 years in various leadership positions.

She is a dedicated leader whose career is characterized by a sincere desire for unparalleled excellence, team building, innovation and creativity; a pioneering spirit with an insatiable desire to learn, teach, share, and inspire people and organizations to realize the full extent of their abilities.

Mrs. Santiago has a Masters & Bachelors of Science Degree in Computer Information Systems Science from the University of Maryland. She holds Medals for Meritorious Civilian Service, Joint Meritorious Unit Service and several Vice Presidential Commendations.