Watchmen on the Walls

Everyone needs intercessors – every business, every church, every ministry, every family, every adult, every child. We are very sober-minded about this Divine assignment from God. We watch and we pray. We listen, we act, and we exhort. We warn, we declare, we proclaim, and we decree. We delight to meet Father in the Secret Place which is a Sacred Place. When He needs us at midnight, we are there. When He calls a fast, we obey. Through an intimate relationship with the Holy Spirit, we accepted the invitation to cover Destiny's Promise in prayer. This includes the organization and its members. We cover family situations, marriages, relational challenges, student and school issues, business and personal endeavors. When opposition arises, we thank God for His open-door policy! We asked Father to help us to pray effectual, fervent prayers. God's track record is truly amazing concerning answers to prayer. He answers speedily! Now shall not God bring justice for His elect, who cry to Him day and night, and will He delay long over them? I tell you that He will bring about justice for them speedily . . . Luke 18:7-8 (NAS)

The Intercessors
I have set watchmen on your walls, O Jerusalem; they shall never hold their peace day and night. You who make mention of the Lord, do not keep silent, and give Him no rest till He establishes and till He makes Jerusalem a praise in the earth. Isaiah 62:6-7
First and foremost we are worshippers who worship the Father in spirit and in truth. Since there is power in purity, we examine ourselves before God. Search me, O God, and know my heart: try me, and know my thoughts: And see if there be any wicked way in me, and lead me in the way everlasting. (Psalms 139:23, 24)
Intercessors are divine insurance policies, who petition Heaven so that Heaven gets involved in our situations. Intercessors know how to skillfully navigate through hatred, evil conspiracies, jealousies, competition, delays, etc. Intercessors understand that we have weapons – they just aren't carnal, but they are mighty through God.
We are submitted to the Chief Intercessor, The Lord Jesus, who ever lives to make intercession for us.
~Toni Hutchinson
~Tawana Clary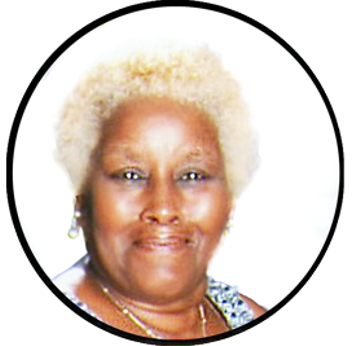 Tawana Clary is a native Washingtonian, but more importantly, she is a citizen of the Kingdom of God. She knows that she lives and moves and has her being in God.
Tawana recently transitioned from over 41 successful years at the National Aeronautics and Space Administration (NASA). During that assignment, God strategically placed her in front of U.S. Presidents, Members of Congress, Ambassadors, etc. When led by the Holy Spirit, she spoke with those leaders about her assignment to pray for them. She recalls how tears came to one President's eyes. Tawana still maintains some of those friendships and relationships to this day .

Years earlier, Tawana received a word from God: "I will send you forth to break the chains of bondage off My people." She sought God for greater clarification.
As Tawana matured in her spiritual walk, she received the prayer mantle her mother wore. She began to hunger and thirst for more of God so she gave herself to serious study of prayer, intercession, and worship. God began to equip her like never before to bring great deliverance to His people.
Though she has suffered for the sake of the kingdom, those trials cannot be compared to the glory God has revealed in her. She rules and reigns with Christ. The trials only served to make her stronger in God. Tawana's greatest joy is spending time and talking with Papa God. He has shown her the importance and necessity of having an intimate relationship with Him. It's the only way to know His ways. This is where she gets her strength to do what He has called her to do. She has learned that "intimacy" means into me I want you to see.
Tawana has been married for 41 years and is blessed with 4 sons and 4 grandchildren.